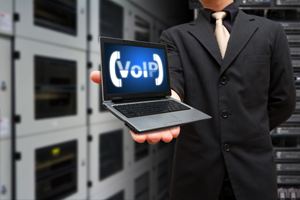 Today's telephone services are more IP (Internet Protocol) driven than ever before and this will continue to be the direction in the future. So, a company's existing legacy phone system can utilize VoIP (Voice Over Internet Protocol) for their phone lines. We take the approach of understanding the needs of the client and we help them design a solution that meets those needs. Small and Mid-size businesses do not need to replace their phone system to take advantage of the benefits of VoIP. DSL Data Services, LC can help your organization identify the potential benefits of VoIP both in cost savings and operational improvements.
VoIP can provide the following benefits;
Reduce cost of carrier services
Reduction in cabling infrastructure cost
Reduced cost and more efficient multi-office/site communication
Additional communication features like Video Conferencing to the Desktop
Redundancy for inbound calls with additional hardware
"Find-me-Follow Me" mobility with a single telephone number
Much more!!
Does your company fit any of the scenarios below? If so, contact us and we can help you design a solution that will address them and help your business communicate more efficiently with clients and amongst staff.
Sales Organizations that need to stay in contact with existing clients and potential new clients:
Do you need to provide direct access to your key clients to an account manager?
Do you need to ensure that every call is answered in a timely manner no matter what time of day?
Are you concerned about overloading the front desk, receptionist or office manager with too many calls that they can perform other duties?
Do you need a cost-effective way of allowing sales staff and managers to work remotely?
Service Organizations that need to provide the highest level of responsiveness to client's phone calls:
Do you want calls distributed to a group of people and if that call is unanswered everyone in the group receives an email or text of the message?
Do you need a cost-effective way of communication internally without calling someone who is in the field?
Are you concerned about Cell Phone and Texting Restrictions for your Field Staff while on the road?
Are you a small service company and would like to separate sales and service calls but still be able to handle the calls when in the office and on the road?
Are you concerned about clients being able to contact your Field Staff or Service Technicians directly?
If any of the above are questions or concerns that you may have please contact us today for a FREE Consultation.